Ajattelin listata mun suosikkeja Instagrammista. Ite oon ekaa ketaa löytänyt Instagrammiin jo 2010 vuonna sattumalta. Muistan, kuinka silloin filttereitä oli vaan joku 3 enkä oikein tajunnut koko ideaa. Poistin käyttäjäni melkeen samana päivänä. Seuraavaksi löysin takaisin palveluun 2012 vuoden lopulla, kun kaikki mun hollantilaiset kaverini alkoivat hehkuttamaan tätä sovellusta. Olin silloinkin vielä tosi kriittinen, mutta samalla kun latasin sovelluksen uudelleen, jäin välittömästi koukkuun! Nyt selaan Instagrammia päivittäin reippaat 10 kertaa päivässä ja oon täysin koukussa. Kerran 04.00 yöllä havahduin selaillessani ovikranssien kuvia?! Noniin, mutta tässä mun lemppareita, ei ole missään järjestyksessä.
Today I'm gonna introduce my favourite Instagram users. I discovered Instagram first time in 2010 when Instagram had only 3 different filters and no one in Finland knew about it. I didn't get the exact idea so I deleted my account then. The second time I joined Instagram was in 2012 when my Dutch friends (thanks guys ;)) told me about it and I got hooked the minute I logged in. Atm I'm using Instagram daily and scrolling it like 10 times a day! Next top 5 users, not in specific order.
1. jennyfhair
Upeita kampausideoita ja hiuskuvia.
Fabulous hairdos ja hair pics.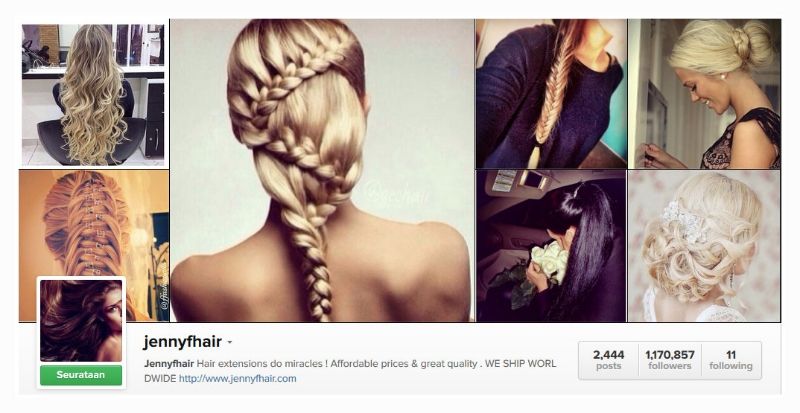 2. interior123
Paljon sisustuskuvia ja sisustusideoita. Hyvä selailla, kun kaipaa uutta inspiraatiota sisustukseen.
A lot of decoration pictures and ideas. Good to look up when you need some extra inspiration.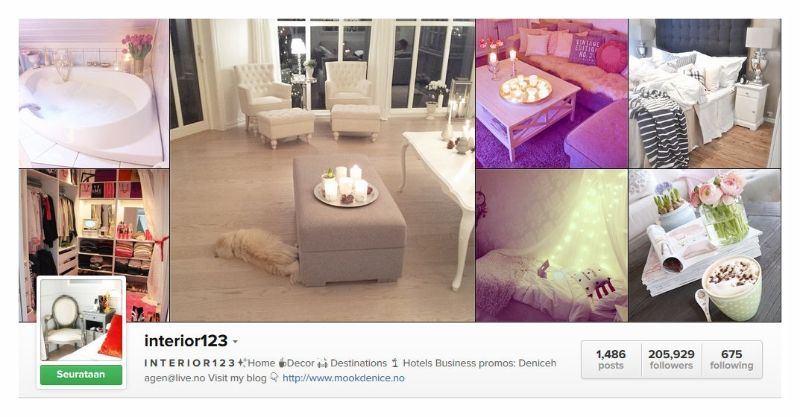 3. estherboutique
Australialainen nettikauppa, joka postailee ihan älyttömän kauniita kuvia ja vielä kauniinpia tekstejä.
An australian clothing store that posts amazingly beufitul pictures and even more amazing quotes.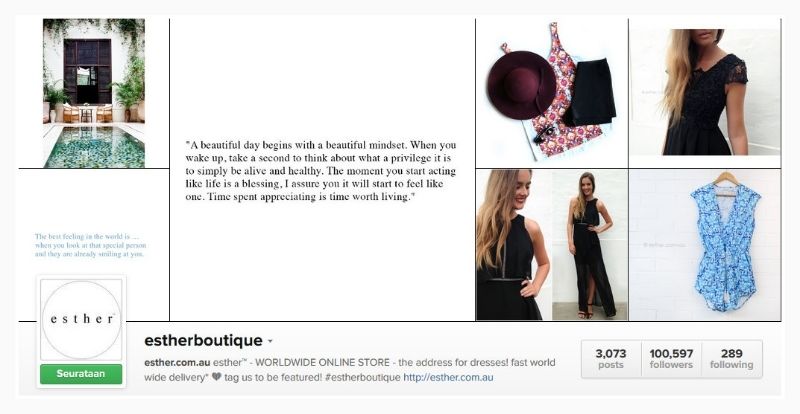 4. sarcasm_only
E-cardit on ihan parhaita ja varsinkin sarkastiset sellaiset!
E-cards are the best! Especially sarcastic ones.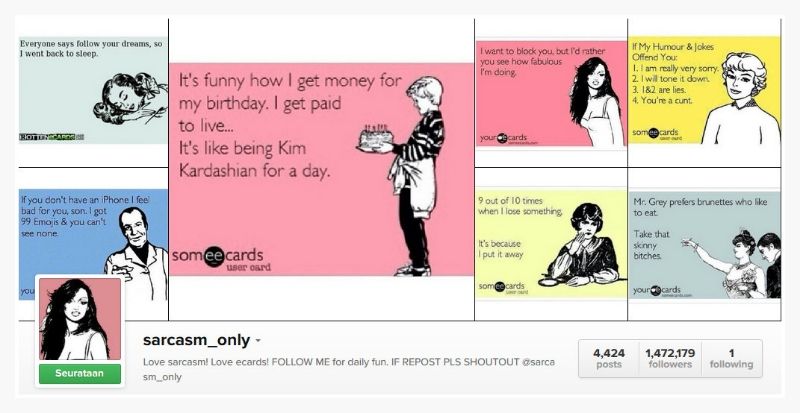 5. tutorialized
Tosi paljon hyviä ja erilaisia DIY-vinkkejä! Yhtenä päivänä selailin varmaan tunnin näitä ja löysin niin paljon kokeilemisen arvosia juttuja.
Loads of DIY things in one Instagram account!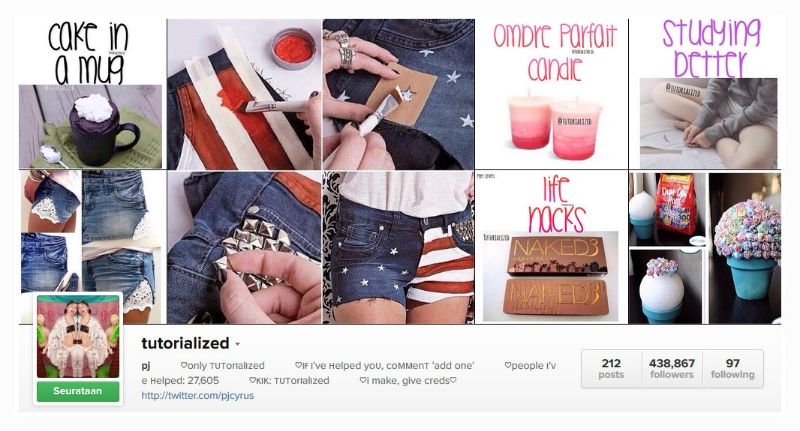 +Bonus: mrpimpgoodgame
Tää jäbä on kaikkien aikojen selifie-kingi! Pistää hymyilemään joka kerta, kun tää naama näkyy uutisvirrassa.
The king of selfies. Makes me smile everytime.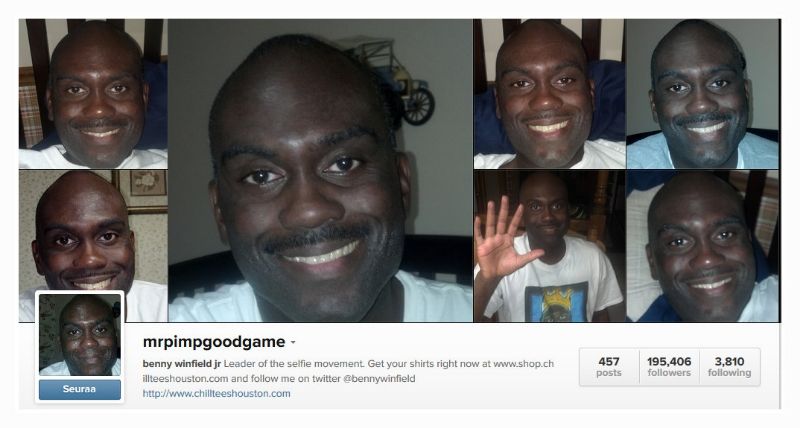 Mut löytää Instagrammista nimimerkillä Sanni on aurinkoinen aka sanniissunny tulkaa seuraamaan kaikki! Mitkä on teidän lempikäyttäjiä? Mikä kiinnostaa Instagrammissa?
My Instagram account is sanniissunny follow me, darlings! Whats your favourites on Instagram? Any interesting users?