Tänään oli tarkotus hoitaa päivän lounaat Street food Helsinki -katuruokafestareilla, mutta kun päästiin paikan päällee, parilla sadalla tuhannella muullakin oli samat pläänit. Jonot oli monia kymmeniä metrejä pitkiä ja melkeimpä kaikkiin ruokakärryihin sama juttu. Niinpä tyydyttiin vaan kiertelemään ja katselemaan mitä kaikkea oli tarjolla. Ehkä ensi vuonna täytyy olla kärppänä jo heti 11 jälkeen paikalla, jos haluaa selvitä alle tunnin jonoista.
Today we went to the Street food Helsinki-street food festival. We were planning to eat dinner there but when we get there, other ten thousand had the same idea. Queues were too long to all the food courts. We just ended up to walk and look around without buying anything.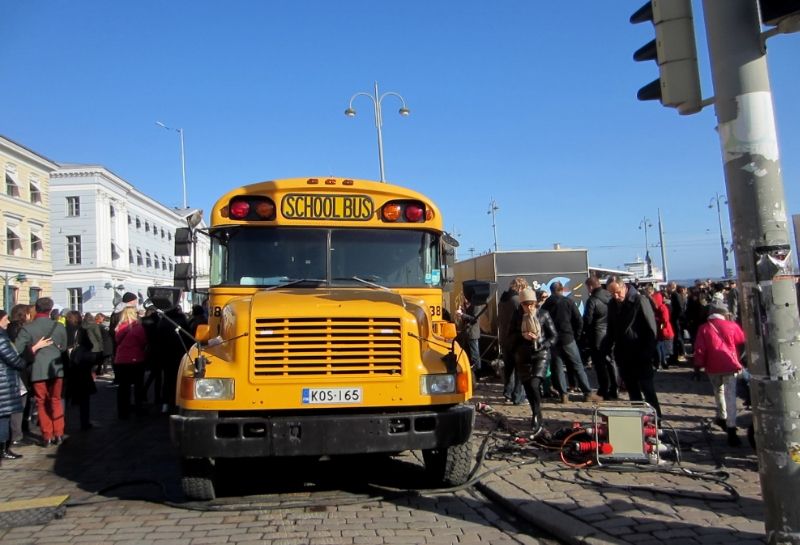 Varma kevään merkki - ihmiset tuomiokirkon rappusilla!
You know spring is coming when people gather around Helsinki gathedral.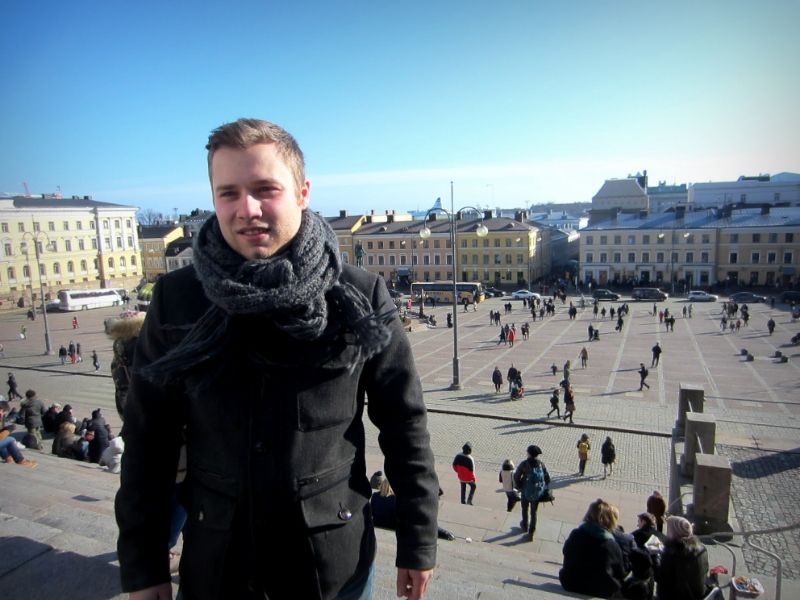 Meillä oli vähän erilainen katuruoka tällä kertaa, päädyttiin Burger Kingiin. Siellä ei sentään joutunut jonottamaan kuin joku puoli tuntia. Nyt meni mun Burger King Suomi- neitsyys, Whopper oli tosi hyvä valinta! Vähän hassua vaan kun juusto piti tilata erikseen väliin. Tuli ainakin täyteen!
We had a different aspect to street food: lunch at Burger King. We queued ''only'' 30 minutes. I ate Whopper and it was great choice for my hunger.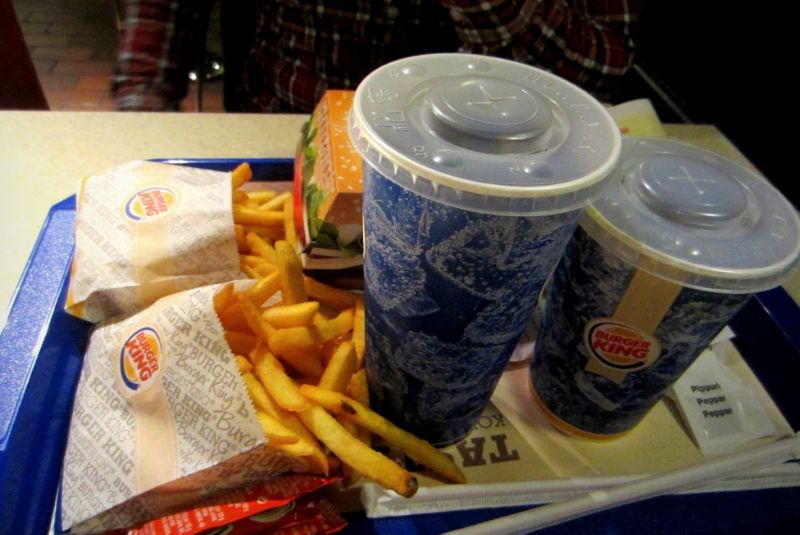 Otettiin vielä lopuun mukava parkkilasku Stockan parkkihallista, 16€ vähän reilu pari tuntia?! Ihan hullua. Ens kerralla vihreet arvot käyttöön ja sporalla matkaan.
When we left we had to pay 16 euros for two hours parking?! So crazy! Denifitely Finland is one of the most expensive countries...Next time tram time!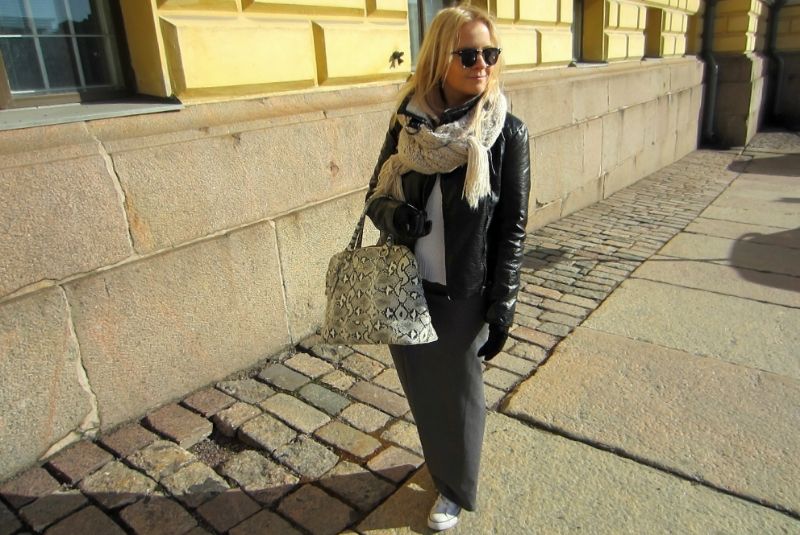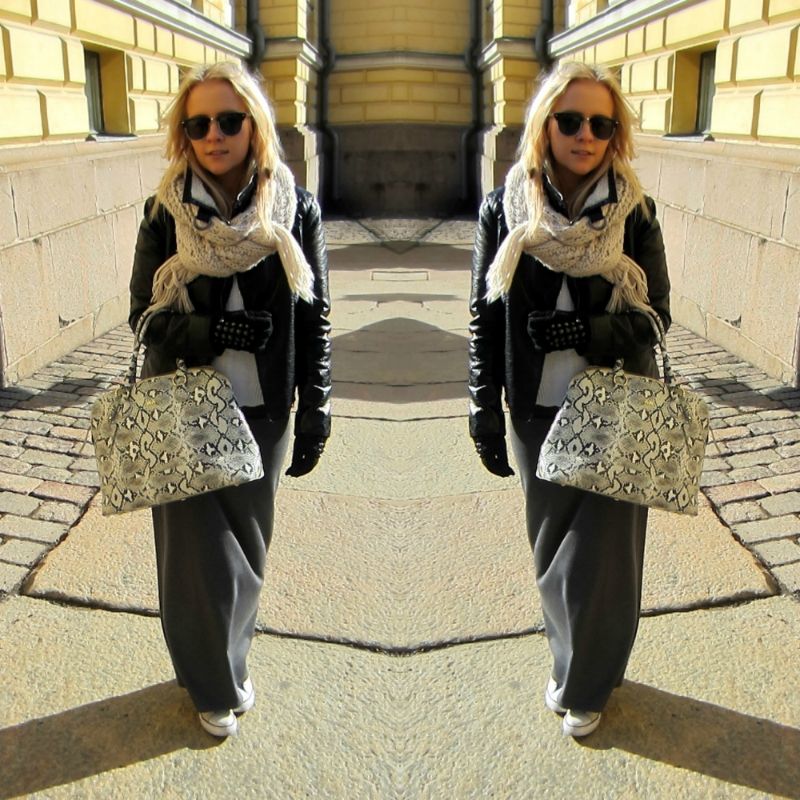 Jacket, gloves and scarf: H&M Sunglasses and blouse: Cubus Bag: MicMac Skirt: Bik Bok Sneakers: Stadium