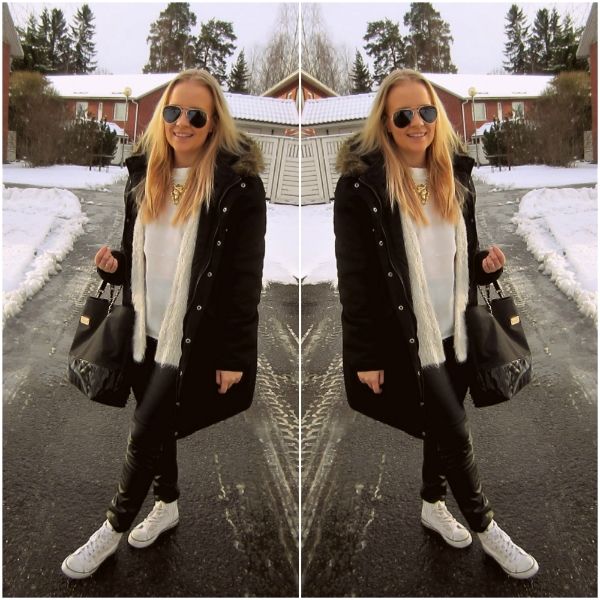 Jacket: 2nd hand - Top: Bik Bok - Necklace: nelly.com - Cardigan:H&M - Trousers: H&M - Sneakers: Stadium - Bag: 2nd hand
Oltiin ottamassa kaikessa rauhassa kuvia, kun sain seuraa vähän karvaisemmasta photobombaajasta...
While we were taking pictures, a hairy photobomber joined our company...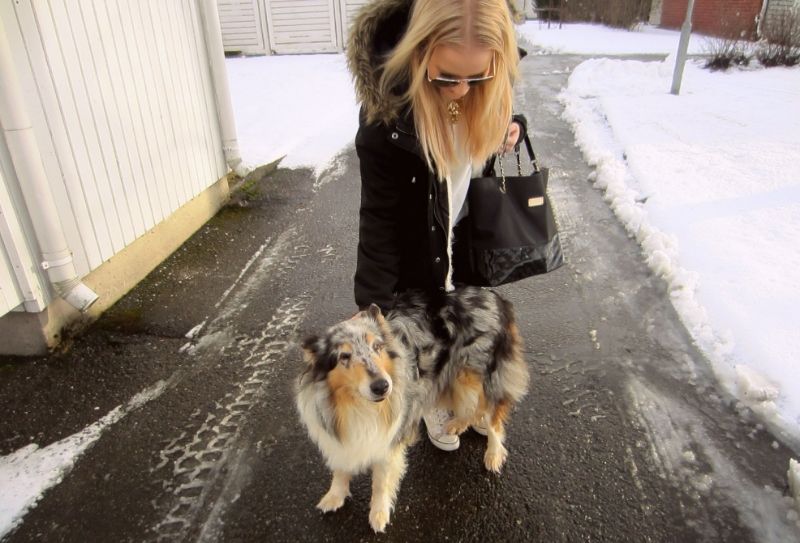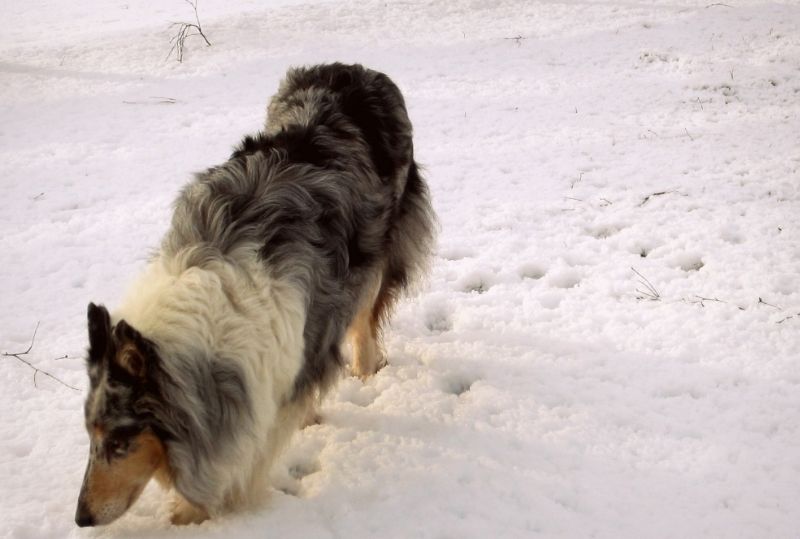 Samin naapureiden koira Lilo pääsi mukaan kuviin. Hän on niin suloinen ja maailman kiltein! Käydään usein kävelyttämässä Liloa. Päivällä Sami laitto mut kunnon selkä-ojentaja-rinta treeniin ja paikat on muuten aika jumissa! Illalla lähettiin keilaamaan ja heitin heti alkuun pari täysikaatoa, Samilla tuli paineita tasottaa tilanne ;)
Sami's neighbours dog Lilo obviously wanted to be in the pictures also. She's so cute and really kind! We ''borrow'' her often and go for a walk with her. At noon Sami trained me really hard. I had a workout for my back-triceps and chest. Today my muscles are sore and every muscle hurts. Yesterday night we went bowling and I started strong: 2 stikes for beginning! Sami had a pressure to reach me ;)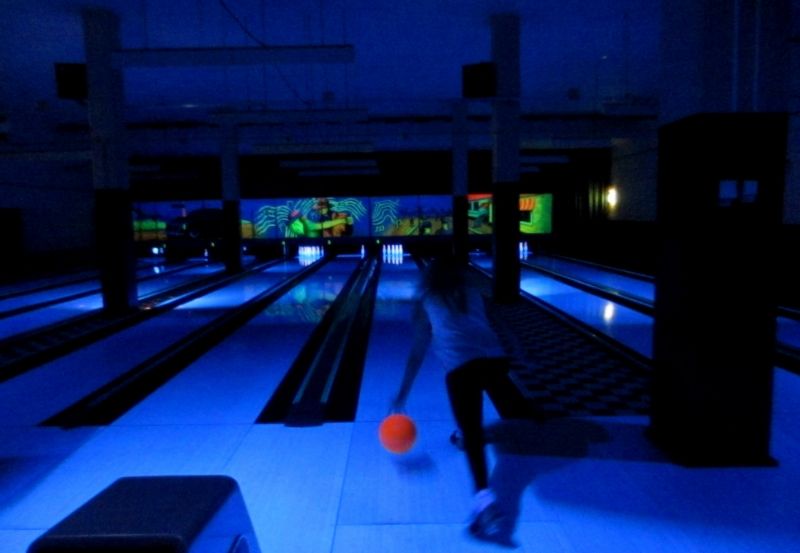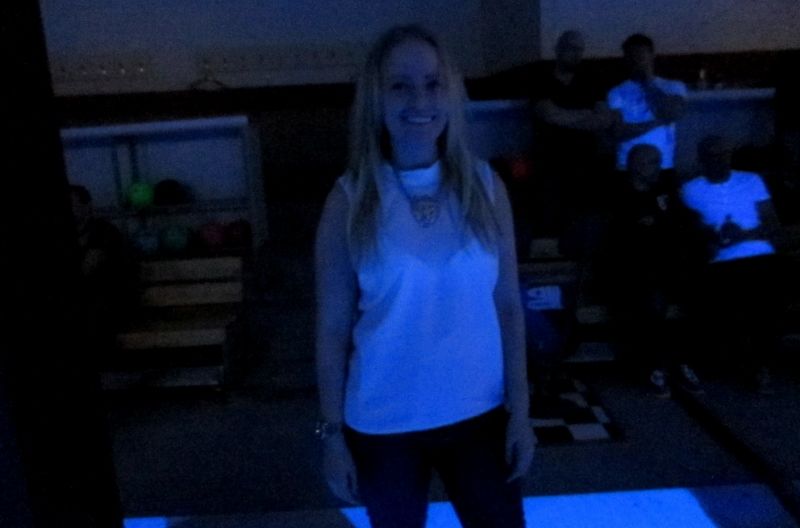 Voittajan
Häviäjän on helppo hymyillä! Päivän treeni verotti keilausta sen verran, että olin ekan puolen tunnin jälkeen aivan poikki ja heitin niillä pienimmillä keiloilla loppuajan. Loppupeleissä Sami sit vei voiton. Kohta lähetään vetämään sunnutaitreeniä mm. mäkijuoksua ja kyykkyä ja muuta jalkatreeniä että ensi viikolla voin ottaa kävellen viivoja liikennevaloissa mummojen kanssa.
The
Winner
Loser takes it all! A workout before bowling had sucked all the energy from me so after first 30 minutes I was already exhausted and played with smaller bowling balls. After all Sami won. Soon (I'm writing this on Sunday) we're going to train my legs. So you can see me walking granny speed next week I think.