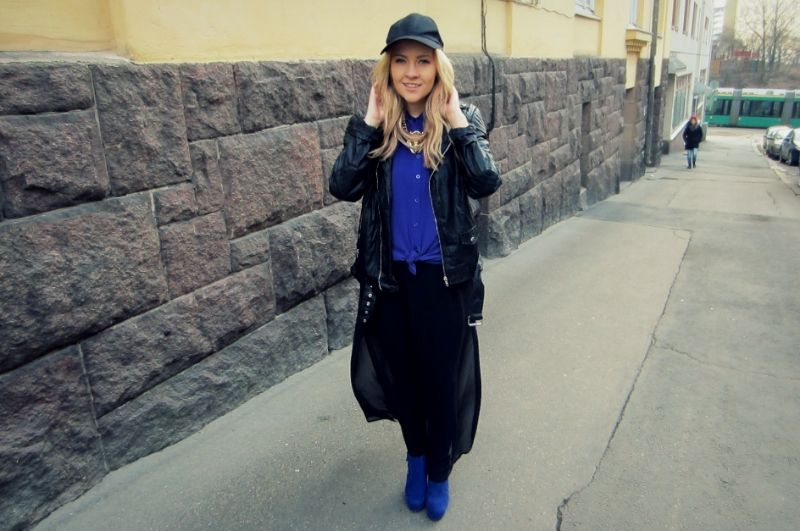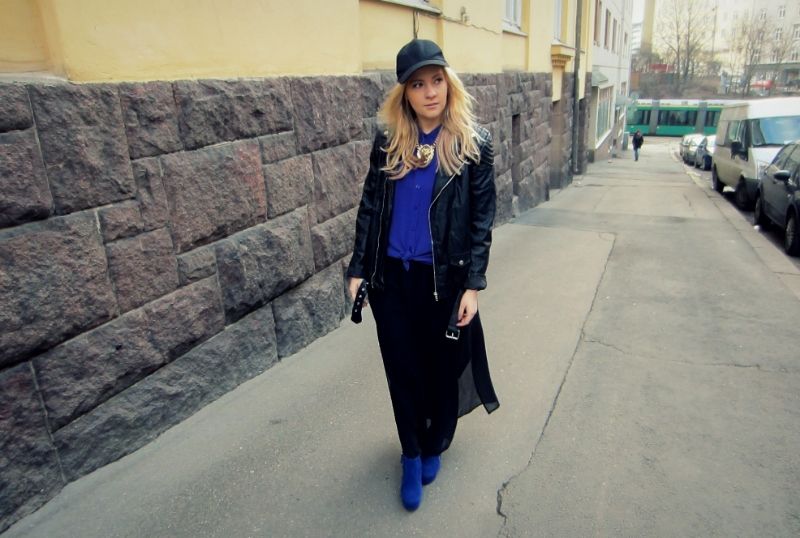 CAP: H&M JACKET: Bik Bok DRESS: H&M SHIRT: 2nd hand NECKLACE: Nelly.com SHOES: everything5pounds.com
Ihana lauantai, ei minkään näköistä kiirettä tai herätyskelloa herättämässä. Hyvää aamupalaa rauhassa Samin kanssa. Myöhemmin lähdettiin Kaareen shoppailemaan. Mun shoppailu yleensä etenee näin:
1.Valitse paikka, mistä varmasti löytyy H&M
2 Vietä siellä pari tuntia
3.Sen jälkeen käy nopeesti parissa muussa vaatekaupassa jos jää aikaa.
Nyt putouksen finaalia, huom mun asun kannatusvärit ;)
Lovely Saturday, no rush and no alarms. Delicious breakfast with my darling. Later today we went to Kaari shopping centre. Here's how my shopping goes everytime:
1. pick a place where I can find H&M
2. go to H&M and spend two hours there
3. if there's any extra time go to another clothing stores.
Now Putous grande finale and I'm wearing supporting colours ;)