Turussa ollaan! Tulin eilen yöjunalla Samin luo ja takaisin Helsinkiin lähden vasta tiistaina. Tänään Kupittaan puistossa oli koiranäyttely ja käytiin vähän kävelyllä hoodeilla. Tuli paljon hyviä muistoja niiltä ajoilta, kun itsekin asuin Turussa ja Kupittaalla Marian kanssa. Plus ne kesäiset muistot kun kiivettiin yöllä uimaan baarireissujen jälkeen Kupittaan maauimalaan...
Here I am, in Turku again! I came here last night and I'm going back to Helsinki next Tuesday. Today we went to see a dog show and walked around Kupittaa. I got so many good memories from the times I was living in Turku and Kupittaa area with my friend Maria. Plus all the summer memories when we used to sneak out to a Kupittaa public pool area after clubbing.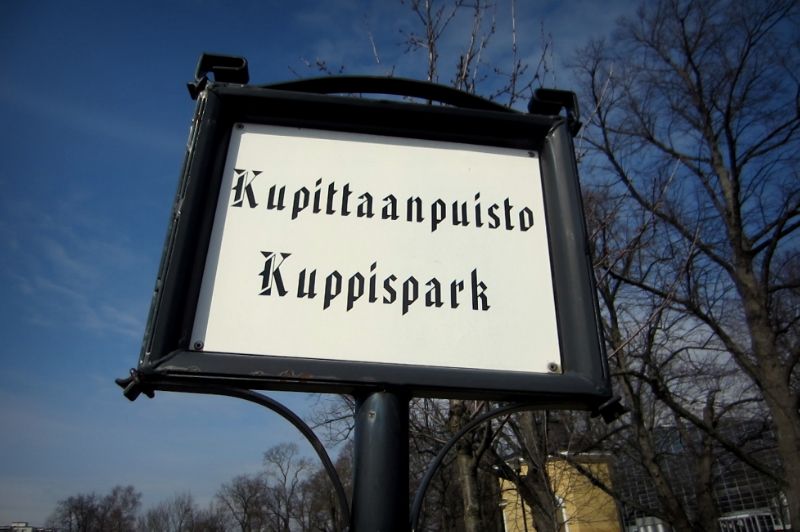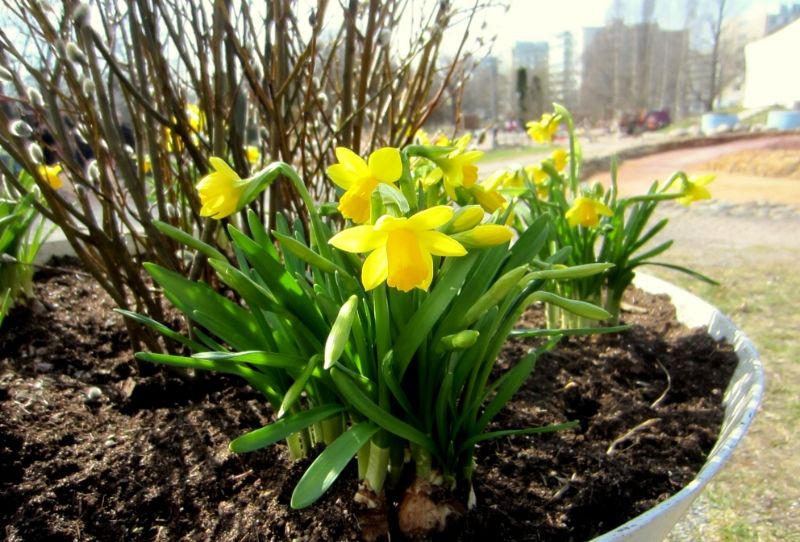 Sali-Sanni kuoriutui tänään esiin vaatetuksessa ja päälle meni vähän sporttisempaa asua.
Sport-Sanni came out from the closet and wore more sporty style than usual.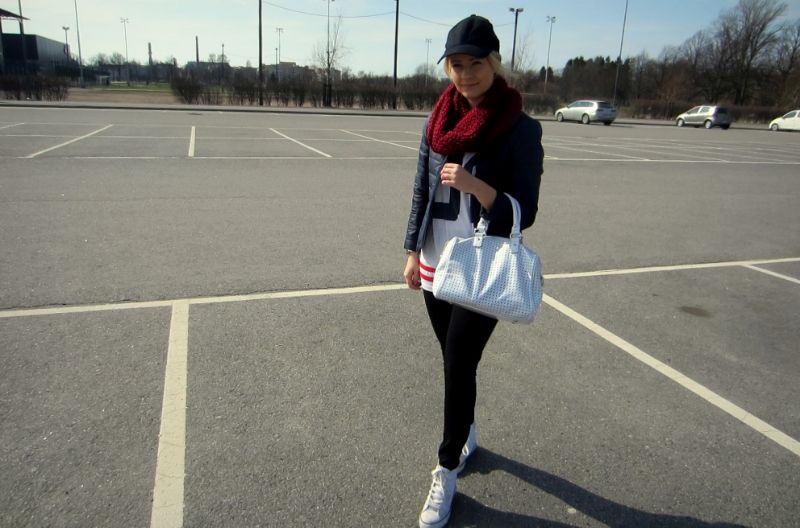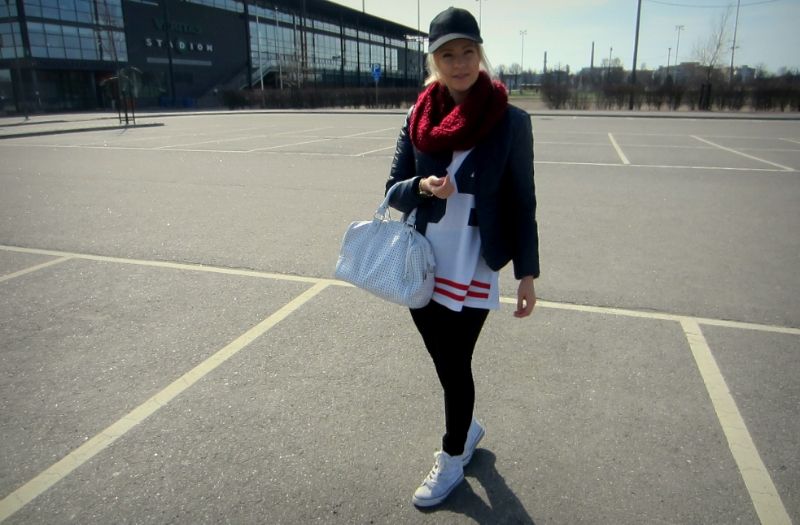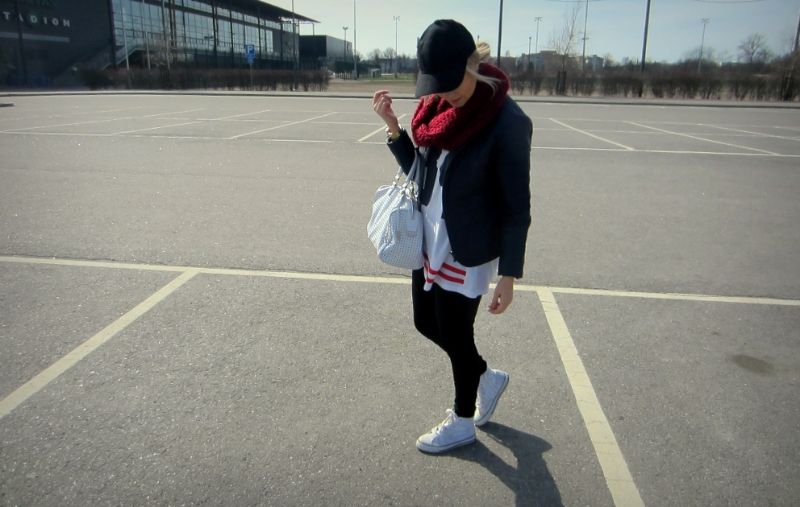 |

JACKET: Vila | CAP: H&M | SCARF: 2nd hand | T-SHIRT: Bikbok | SNEAKERS: Stadium | BAG: Aleksi13 |
Huomenna vaihtuu tennarit korkkareihin ja pitkästä aikaa lähetään baareilemaan Marian kanssa. Viime aikoina mun ainut sosiaalinen elämä on ollut sitä, että oon tervehtinyt salin vastaanottotyöntekijöitä. Asiaan tulee korjausta huomenna! Ollaan suunniteltu, että mennään sinne uuteen ''Yökerho'' -nimiseen yökerhoon. Aika mielikuviksellinen nimi, eikö vaan? Kysymys kaikille, jotka oli eilen avajaisissa, millanen meno oli/oliko siisti paikka/ onko käymisen arvoinen?
Ja hei kaikki muut, ketkä on menossa huomenna juhlimaan niin kättä ylös ja viestiä mulle! Olisi kiva törmäillä :)
Tomorrow I'm gonna change sneakers to high-heels and head out to Turku nightlife with Maria. Lately my social life has been kinda poor. For instance saying hi to my gym receptionists have been the highlight of the day. But it's going to change tomorrow. Maria and I have been planning to go to the new club called ''Yökerho'' which means nightclub in Finnish. So creative, right? A question to all of you who went there last night: how did you liked it? Is the place worth going?