Oltiin viikonloppuna tivolissa! Kyse ei siis ole Fredan Tivolista (tulee huomattavasti väärinkäsityksiä, kun puhuu vaan ''tivolista'') vaan ihan oikeasta tivolista, Tivoli Sariolasta, joka on kiertueella Turussa tällä hetkellä. Mentiin Samin kanssa kattelee joko ollaan paikan vanhimmat lapset ja oltiinhan me aika serioreita siellä.
Last weekend we went to a local carnival in Turku. Sami and I were the oldest kids in the place but that didn't bother us.
Ja tää on se the laite, mihin pitää mennä aina! Harmi ettei Waltzerin lisäksi löydy enää sitä Speedyä, joka oli vieläkin parempi pyörimislaite. Mitä enemmän pää sekasin niin sen parempi. Haa, nyt kun Lintsi on auki ja kävelymatkan päässä, niin saattaa olla että ''muutaman'' kerran käyn ajelemassa Kiepillä ajan kuluksi.
This is THE ride! Waltzer is worh going everytime. I'm glad Linnanmäki amusement park
opened last weekend in Helsinki so I can go to my favourite ride there a ''few'' times.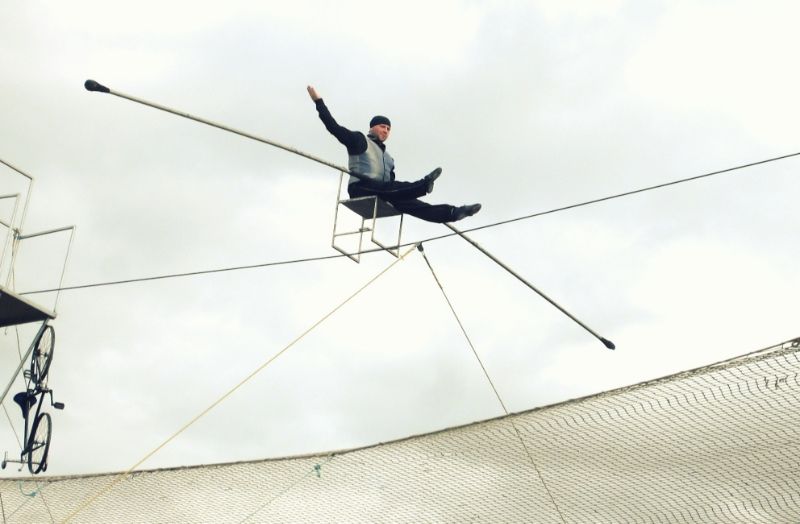 Nähtiin huikee trapetsishow, en voi käsittää, miten trapetsitaiteilijoilta voi löytyy tota tasapainoa? Hän vaan vetelee tuolla narun päällä yksipyöräisellä silmät kiinni ihan lungisti. Hyvä kun itse pystyn tasapainottelemaan siinä pukkitaistelupenkillä tai mikä onkaan. Lopuksi oli pakko saada hattaraa ties kuinka monen vuoden jälkeen! Hassua, kuinka hyvältä pekkä sokeri voi maistua eri muodossa. Tää nyt oli tällanen pre-vappu ja huomenna onkin jo Vappuaatto! Huhhuh kevät on mennyt supernopeeta vauhtia.
Amazing trapeze performance! I just don't get how come they have such a good balance? He's just casually riding one-wheeled bike eyes closed 15 meters above the audience. Just wow. After a while I wanted to buy cotton candy for a long time. Yummy and weird it's just sugar. Tomorrow Finland goes crazy, the May Day is soon here! This Spring has gone sooo fast.
Hauskaa Vappua kaikille! Älkää hukatko valkolakkeja ;)
Happy 1st of May everyone!