Mulla ja Petralla on pitkä perinne jo 8 vuoden takaa, että joka vuosi katsotaan yhdessä Euroviisut. Tänä vuonna Petra sattui olemaan Barcelonassa vaihdossa, joten mähän matkustan vaikka toiselle puolelle palloa, että voidaan seurata yhdessä Euroviisuja. Matka alkoi su-ma aamulla siinä 4 aikaan aamuyöllä ja kone lähti 6.15 Helsinki-Vantaalta. Ei muuten tenhyt yhtään pahaa seurailla sitä räntäsadetta lentokoneen ikkunasta, ennen kuin kone nousi ilmaan ;)
My friend Petra and I have a long tradition that have lasted now 8 years: every year we watch Eurovision song contents together. This year Petra happened to be in Barcelona so travel I must! My journey started at 4am on Monday morning and my flight took off at 6.15 from Helsinki. When I left I didn't feel bad to look the sleet rain just a moment before my flight took off. ;)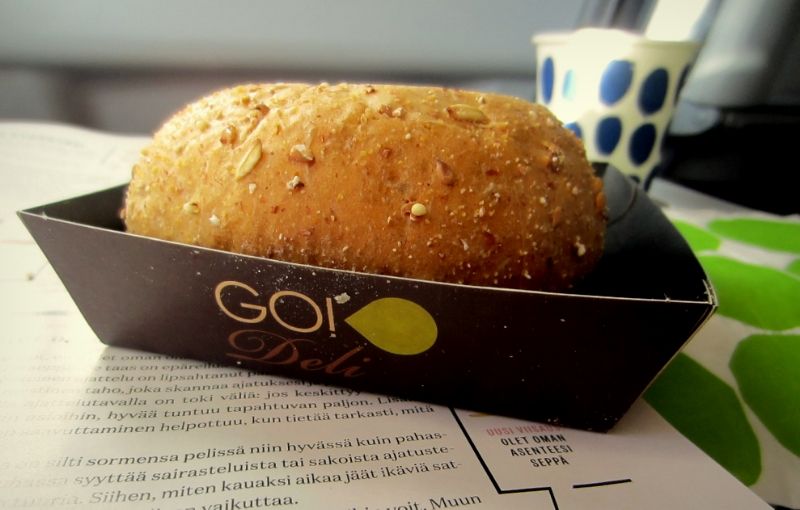 Barcelonassa olin ysin jälkeen aamulla ja löysin Petran heti kentältä mua vastasta. Lähettiin kohti keskustaa ja Petran asuntoa. Ostettiin mulle 10 kerran lippu, joka käy kaikkiin julkisiin. Juna- ja metromatkan jälkeen päästiin pääkadulle La Ramballe ja ihan 5 minuutin kävelyn jälkeen oltiinkin jo perillä. Petralla on täydellinen sijainti ihan Barcelonan keskustassa ja pääkadun tuntumassa. Kun oltiin raahattu mun laukut hissittömän talon ylimpään kerrokseen (päivän treeni check) lähdettiin heti painamaan rantaa kohti.
I landed around 9am to Barcelona and found Petra really fast. We bought a 10 time ticket to me to public transportation and used train and metro to get to Petra's apartment. Lucky Petra, she lives next to the street La Ramba. After tragging my luggage to the 4th floor (daily workout done) we headed to the beach.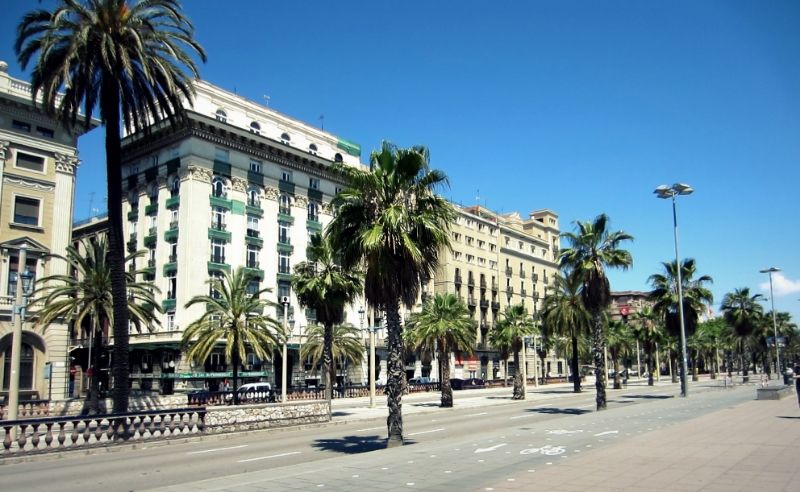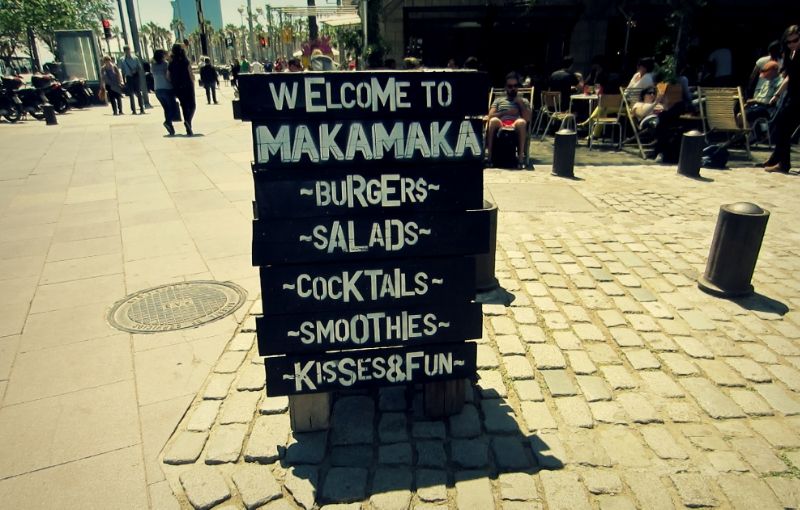 Lämpöä oli tänään joku 25 astetta, eli paikallisten kevät, turistien kesä. Kyllä erottaa, ketkä asuu täällä kun monelta löytyy vielä takkia ja huivia yltä. vaikka ite tuntuu että topissa ja shortseissa pärjää ihan mainiosti. Mun loma alko välittömästi, kun meren kohina kuului korvissa ja rantahiekka poltteli jalkojen alla. Stressaantuneet ihmiset pitäisi lähettää aina hiekkarannoille ja burn outit pysyisi poissa sanon minä! Kävelymatkalla takaisin pysähdyin ostamaan tuoreita hedelmänpaloja, joiden nimiä en edes tiedä suomeksi.Nam, parhautta.
It's easy to recognize locals from tourists: locals wear jackets and scarves and tourists walk around shorts and a top on. 25 celsius degrees and I'd sweating if I wore any jacket. When i heard the ocean and waves I felt like this is it, my holiday just started. The best recovery for stress. Why dont they just send stressed people to beaches around the world to recover? On a way back home I bought fresh fruits and I didn't even recognize half of them. Yummy, so good.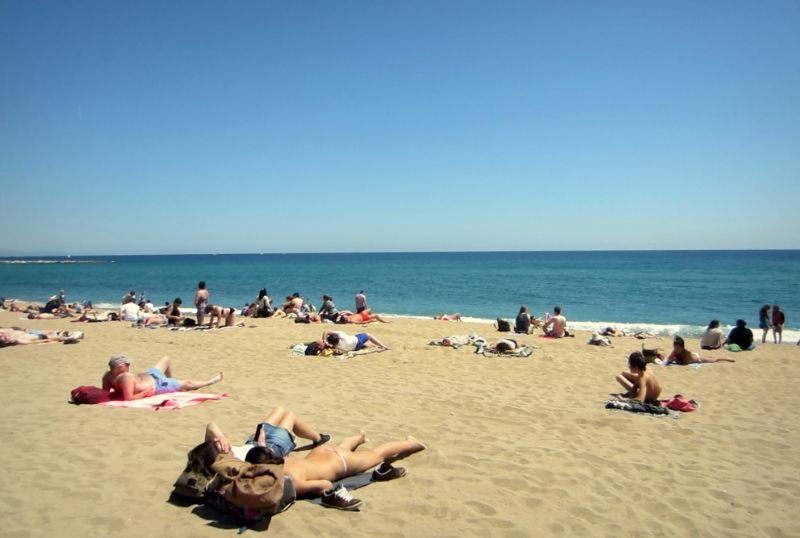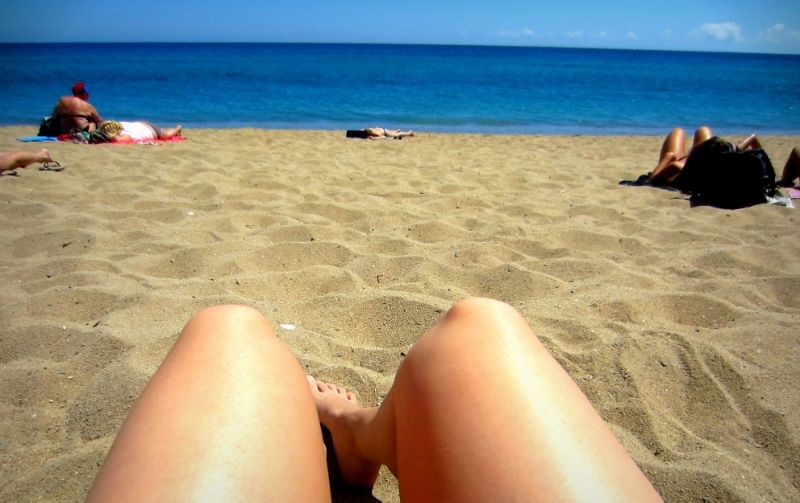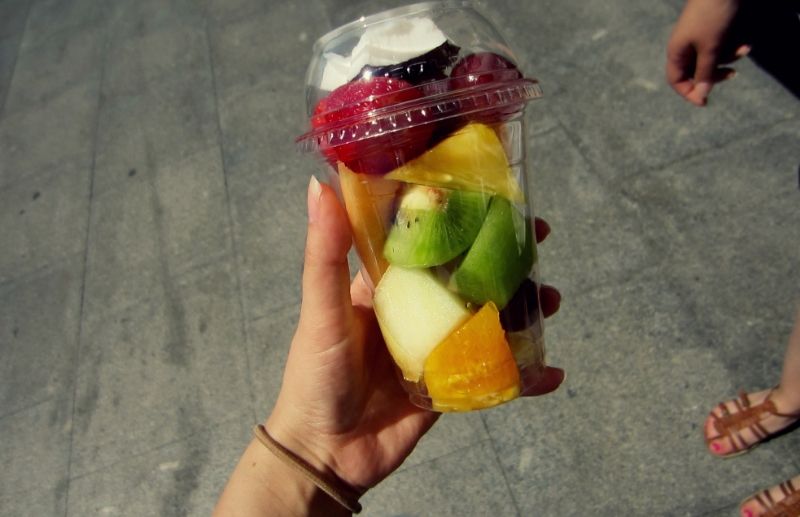 Viimeyön parin tunnin ''yöunet'' plus koneessa nukuttu koiran uni alkaa tuntumaan ja nyt olisi pakko päästä nukkumaan. Petra meni moikkaamaan kavereita, mutta mä jäin tänne kämpille latailemaan akkuja ja kirjoittelemaan blogia. Huomenna pääsen shoppailemaan! Pitäiskö mun kirjottaa jo nyt itselleni kirje, etten oikeesti sekoa vaatekaupoissa?
Last nights 2 hours ''goodnight sleep'' kinda effects my mode right now so I think Im going to get some sleep soon. Petra went to see her friends but I felt more like staying home right now. Tomorrow im going shoping while Petra is at school. Should I write a letter to myself so i wont go crazy tomorrow?