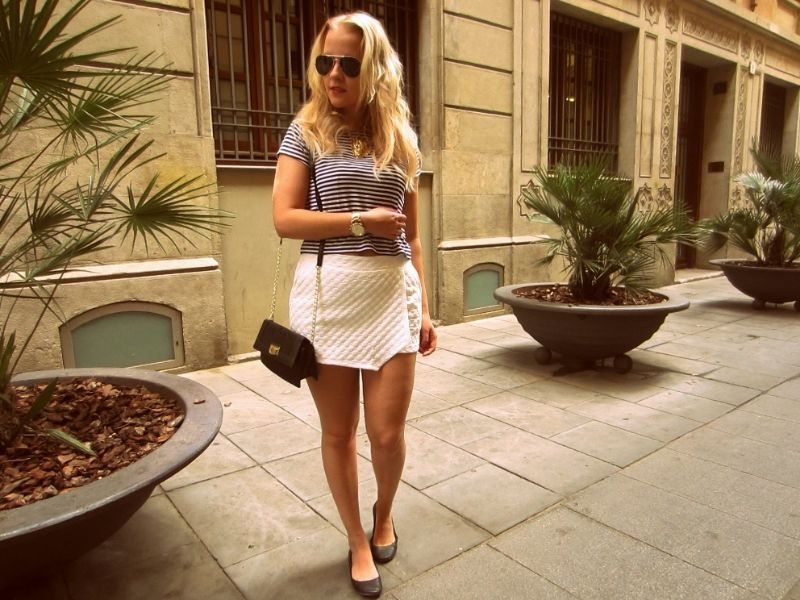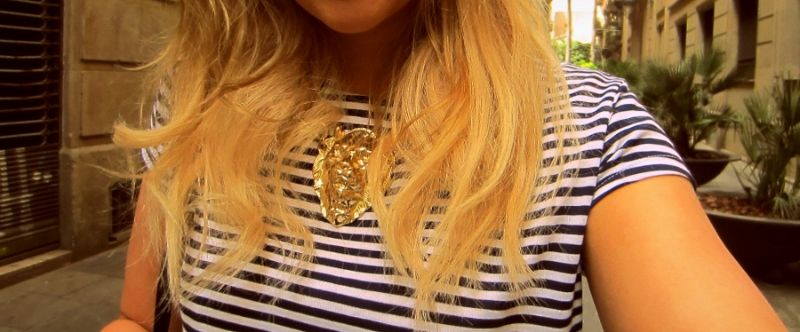 Shoes: Bershka Shorts: Stradivarius Top: Stradivarius Purse: Primark Watch: DKNY Necklace: nelly.com
Seitinohut ranskalaisvivahde tässä asussa. Mun shoppailureissu lähti lievästi käsistä mut who cares kun löysin mitä ihanempia vaatekappaleita! Viime päivinä ollaan kierretty paljon nähtävyyksiä ja mun olematon historian tietämys on kasvanut edes vähän. Meillä on ollut molempina Euroviisupäivinä Petran kanssa kisakatsomo pystyssä ja eilen kiljuttiin kovaa, kun Suomi otti finaalipaikan! Kun Petra pääsee koulusta niin mennään vuokraamaan pyörät ja lähdetään rannalle! Adios!
Some french vibes on this outfit. My shopping got a liiiitle out of hands but who cares! I found amazing summer clothes. Last days we've been walking from one attraction to another and my poor knowledge of history is not that bad anymore. We watched both Eurovision semifinals and when Finland got a final place we were screaming! Soon Petra will be back from school and we're going to rent bikes and bike to the beach! Adios!