Samilla ja mulla tuli eka vuosi mittariin, niin päätettiin varata äkkilähtö ''ihan mihin vaan lämpimään'' ja nyt pari viikkoa myöhemmin löydettiin itsemme Bulgarian Kultahietikoilta. Pari päivää takana ja fiilis on mitä parhain ja Kultahietikot kaunis lomakohde! Bulgarialaisetkin on tosi kohteliaita! Fiiliksiä ekoilta päiviltä nyt kuvina.
Sami and I've been together for one year now so we decided to book a last minute trip to Bulgaria! Two days behind and this place is really beautiful and bulgarians are so friendly!
En olis uskonut, että lentokoneessa tulee löydettyä taas yksi uusi lempiviini!
I never thougth I'll find a new favourite wine in the plane!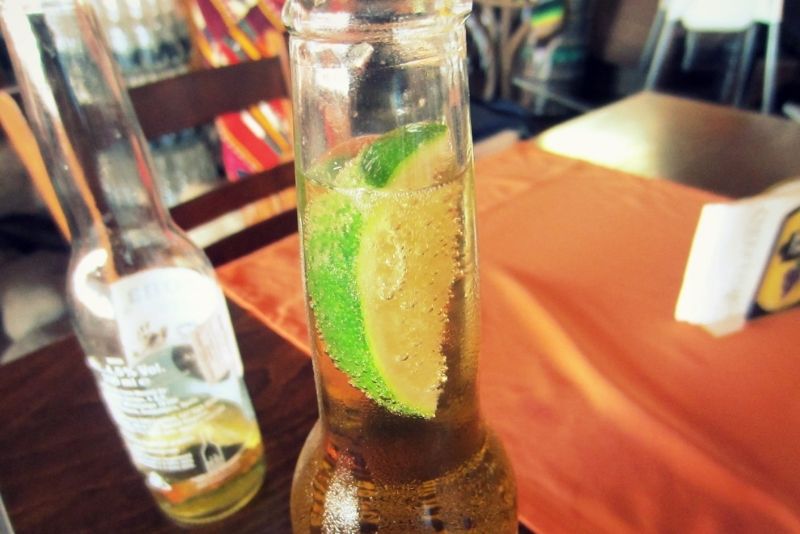 Baareja, clubeja, drinkkilippuja ja sisäänheittäjiä riittää. Huomenna olis laserbileet, ehkä pakko mennä tsekkaamaan mikä meno!
Bars, clubs, drink tickets and club promoters everywhere! We heard about lazer party which is tomorrow and I think we're gonna check it out!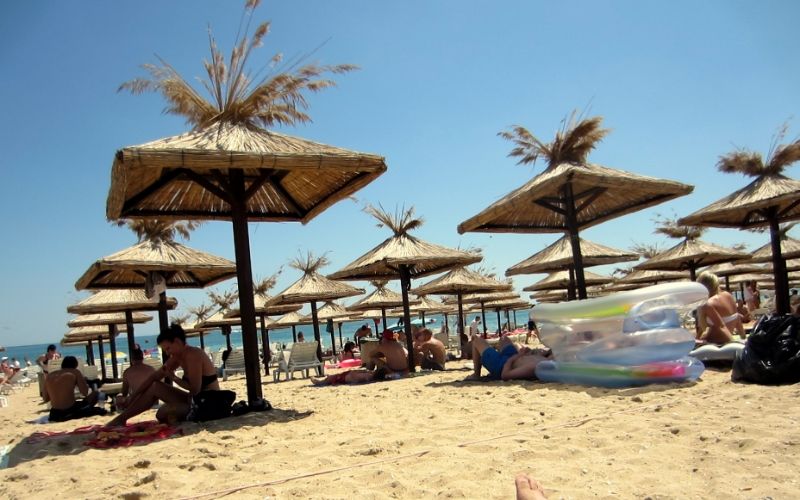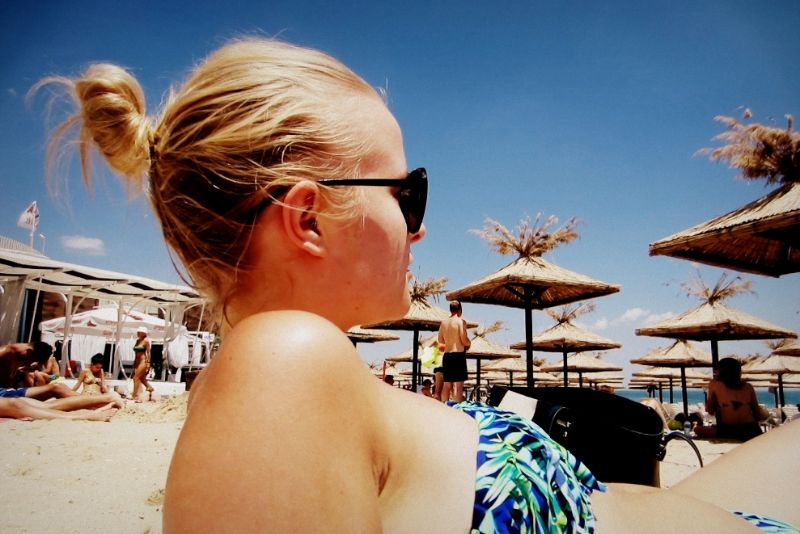 Довиждане!
;)