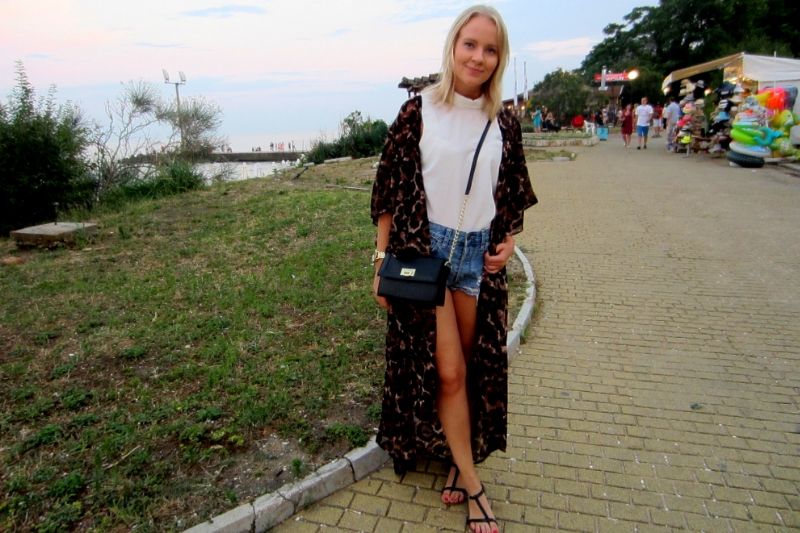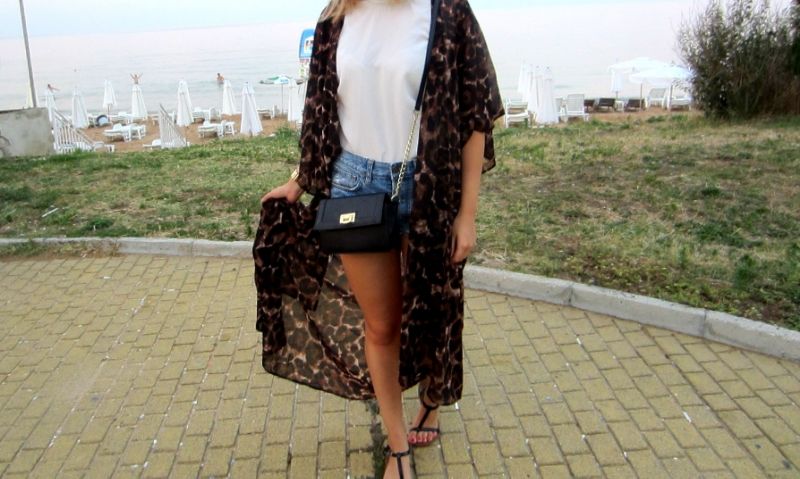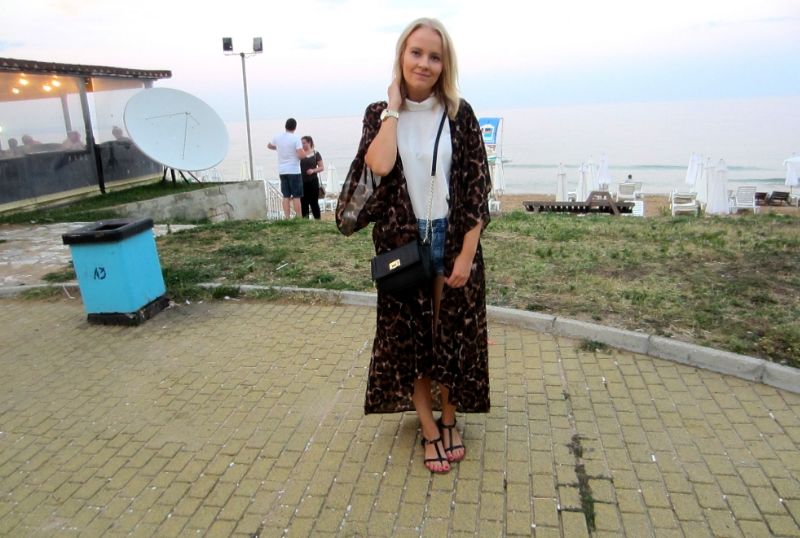 Kimono: nelly.com - Top: BikBok - Shorts: 2nd hand - Purse: Primark - Flats: forever21.com - Watch: DKNY
Noni jee netti toimii vihdoin! Oon yrittänyt kirjottaa tätä postausta about 10 kertaa, mutta joka kerta netti alkaa lagittaa siinä kohtaa, kun yritän laittaa kuvia tänne.Tässä ekan päivän asua ja uusi kimono, jonka löysin members.comin nettialeista. Eilen oltiin koko päivä merellä, uitiin ja otettiin aurinkoa ja tuli kivasti väriä pintaan. Tänään on ollut vähän pilvisempi ja sateisempi päivä ja mentiin vesipuisto Aquapolikseen, koska siellä kastuu joka tapauksessa, paisoi aurinko tai ei! Huomiseksi varattiin meriretki ja ollaan koko päivä veneilemässä ja kalastamassa merellä! Täällä on niin huippua, että melkeen tekisi mieli jatkaa lomaa vielä viikolla, harmi vaan että Samin työt alkaa jo ensi maanantaina.
Finally wifi works properly! I've tried to write this post about 10 times but everytime it failed when I was adding the pictures. This outfit is from the first day. I'm wearing my new kimono which I ordered from members.com sales. Yesterday we spent the whole day at the beach. Today it's been raining and more foggy. Despite that, we went to the waterpark Aquapolis. Tomorrow we're going to spend the whole day at the sea, we're taking a boat cruise. We have had so much fun that it would be nice to continue the holiday with one extra week, too bad Sami has to get back to work next Monday.