Eilen aamulla mulla oli kunnon hemmottelupäivä, kun Emmy pyysi tulemaan meikkimalliksi Linnankadun Clipp-Huoneelle.
Yesterday morning I woke up lucky. My friend Emmy asked me to be a make-up model for a day.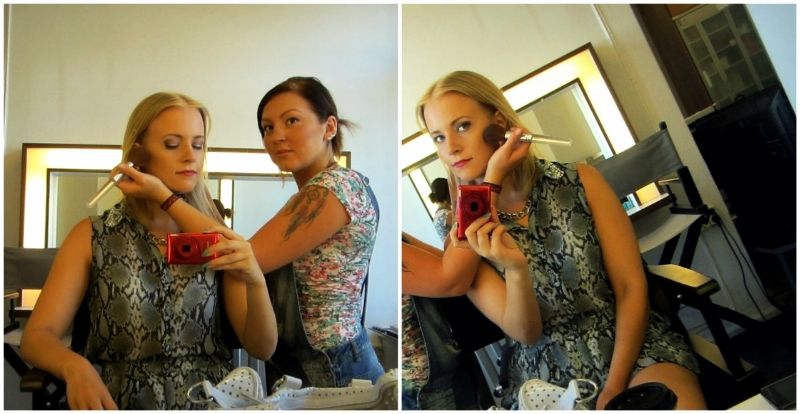 Emmy teki lilansävyisen silmämeikin ja huuliin laitettiin kahta erisävyistä huulipunaa. Tykkäsin lopputuloksesta älyttömästi ja harmitti, kun hyvä meikkipäivä meni ''hukkaan'', eikä samaan päivään löytynyt muuta ohjelmaa, kun auringonottoa. Ei ehkä parhain combo. Lopuksi Emmy teki vielä kampauksenkin, toivoin lettejä sekaan ja laitettiin vielä vähän kiharoita messiin!
Emmy made a violet shaded eye make up and to the lips she tried two different colours. I loved the make up really much, too bad I didn't have any parties or anything really planned on the same day. Only sun bathing which is not that good combo with party make up. When my make up was ready Emmy also did my hair. I wanted some braids and I got also culrs which looked really cool!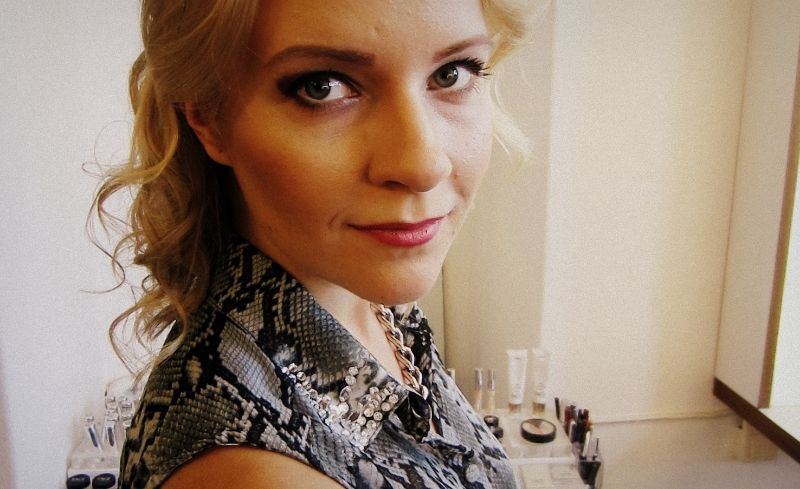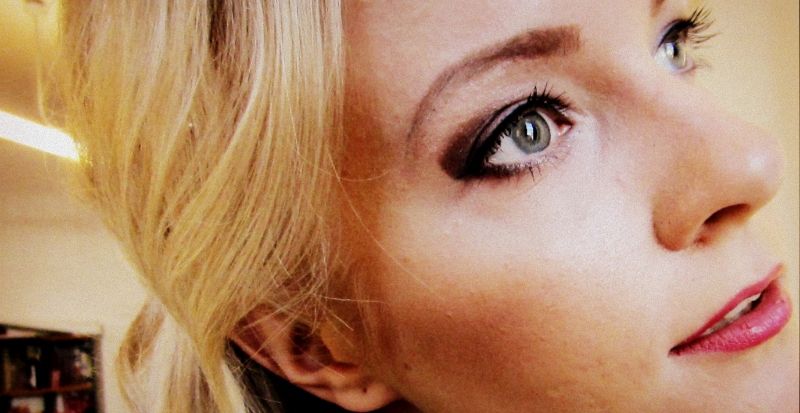 Ja kaikki turkulaiset, jotka kaipailette uudenlaista kesälookkia, niin kipin kapin Emmylle! Emmy on uunituore tapaus Clipp-Huoneen rivistössä ja tältä neidiltä löytyy taitoa hiuslookkien loihdinnassa tai juhlameikkien teossa. Ajan voi kätevästi varata netistä itselleen sopivaan aikaan TÄÄLTÄ.
And everyone who lives in Turku and are in need of a new summer style, hop on to Emmy's chair! Emmy is a brand new talent at Clipp-Huone Linnankatu and she has a magic touch to create new hairlooks and make up styles. You can book an appoiment whenever you like from HERE.
Ja muistakaahan varata palveluntarjoajaksi Emmi ;)
And remember to choose Emmi ;)
♥ Muchas gracias Emmy ♥