Uuden asunnon esittely saa vielä odottaa, koska Ikean siniset kassit on nyt kuumin sisustustrendi tässä kämpässä toistaiseksi. Viime aikoina oon kuitenkin selaillut ihan liikaa Pinterestiä ja sieltä oonkin poiminut vaikka minkälaisia ideoita sisustukseen. Tässä uusin keksintö, astetta coolimmat maustepurkit. Aloitin homman suunnittelemalla sopivan fontin ja ulkoasun Picmonkeyssa. Kivannäköisiä fontteja löytyy joka makuun ja sivu on helppokäyttöinen.
Showing my new apartment here has to wait a while because right now the hottest trend in my apartment is blue Ikea bags everywhere. Lately I've been scrolling Pinterest and found new ideas for our new home. Here's one idea how to storage your spices. At first I planned a layout on Picmonkey which is a great tool for desinging these kind of things.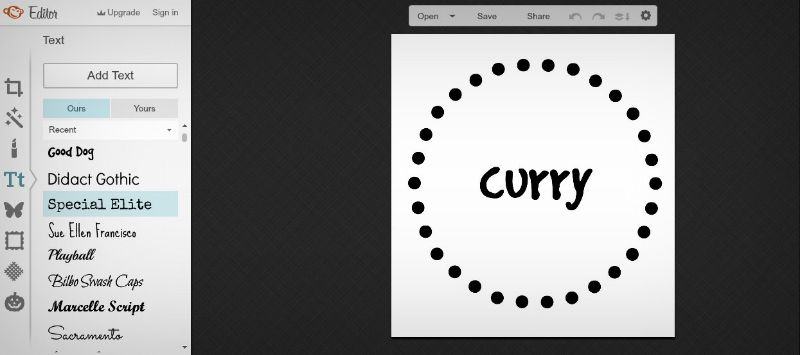 Ja seuraavaksi eikun ostosreissu Ikeaan ja lastaamaan Droppar maustepurkkeja kärryyn. Tässä kohtaa voi harjoitella itsekuria ja ostaa oikeasti pelkästään ne maustepurkit. Jälkimmäinen epäonnistuu ihmeellisen usein.
Then make a shopping spree to Ikea and start to fill your shopping carts with ''Droppar'' cans. After that you can try and leave Ikea without buying anything else. The last part doesn't really workout like umm, never?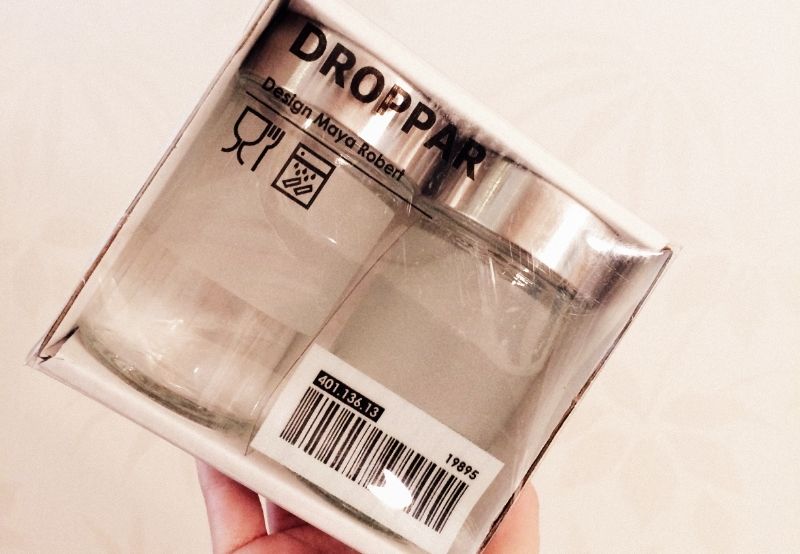 Nopein ja helpoin tapa on printata kuviot toispuoliselle tarrapaperille, jolloin lappujen liimamiseen ja oikean liiman valitsemiseen ei kulu ylimääräistä aikaa ja vaivaa, vaan laput tarvitsee enää leikata ja kiinnittää purkkeihin.
The fastest and the easiest way is to print the labels to a paper where the other side is sticker so you don't need any glue. You can just cut the labels and stick them to the can.
Purkkien pohjaan leikkasin pienen palan tarrapaperia johon kirjoitin parasta ennen päiväyksen. Sitten vaan täyttelemään purkkeja!
To the bottom of the cans I cut a small piece of sticker paper and wrote the ''best before'' date. Then just fill the cans and vola!