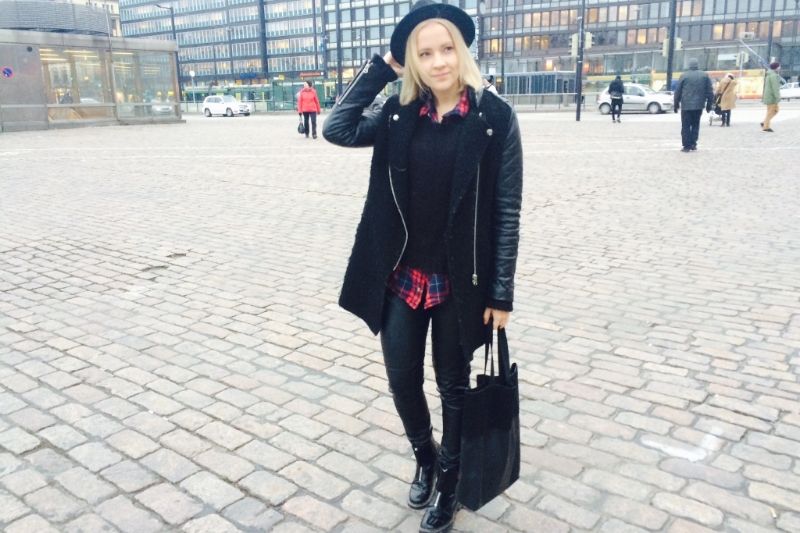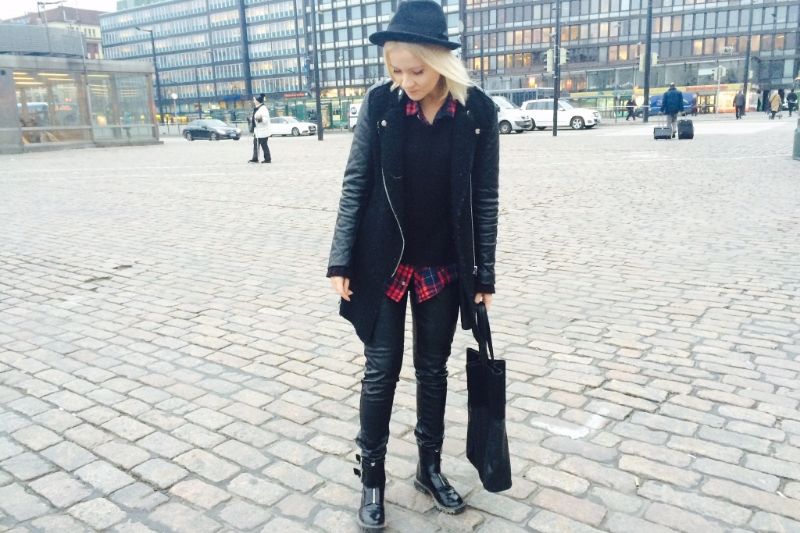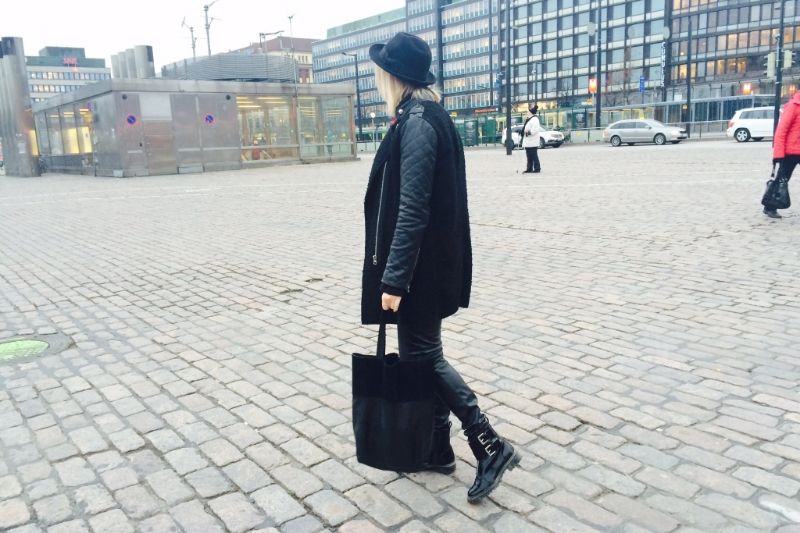 COAT:SHEINSIDE.COM ♠ PANTS:H&M ♠ SHOES:H&M ♠ BAG:ELLOS.COM ♠ SHIRT:2ND HAND ♠ SWEATER:ELLOS.COM ♠ HAT:H&M
Huhhuh kun aika menee nopeesti! Melkeen kuukausi jo koulua takana ja tuntuu että vasta viime viikolla mä sinne palasin kevyen puolen vuoden kesäloman jälkeen. Päivät meneekin nykyään koulun, töiden ja urheilun parissa eli tekemisen puutetta ei ainakaan täältä löydy, eikä valitettavasti aikaa päivittää blogia niin paljon kuin haluaisin. Tänään laitoin pitkästä aikaa kokomustaa päälle, mutta yksi punainen paita eksyi mukaan vähän piristämään asua. Tämä Elloksen villapaita on ihan ehdoton talvella! Paita eristää tuulen ja kylmyyden niin hyvin, että tekisi mieli pitää paitaa joka päivä.
Tänään päätettiin tehdä ruuaksi jotain täysin erilaista ja mentiin Samin kanssa käymään Hakaniemen aasialaisissa marketeissa, josta mukaan lähti wok raaka-aineet. Tehtiin kana-parsakaali-porkkana-bambu wokkia ja tuli niin hyvää, että kiskaisin koko satsin naamaan ennen kuin älysin ottaa kuvaa annoksesta. Ainakin raaka-aineista tuli räpsittyä pari kuvaa.
♠ ♠ ♠
Time really flies! Almost a month school behind and feels like I just started it after a ''short'' 6 months-long summer holiday. My days include school, work and sports so no wonder I don't have time to write my blog as much as I would like to.
Today I wore an all black outfit for a long time (okay I cheated a bit, I added some red ). This sweather from ellos.com really keeps me warm, it's extra comfy and doesn't let wind or cold to go inside. I think I'm gonna wear it pretty much the following winter!
Today Sami and I decided to step out of the comfort zone in the kitchen and we made chinese food for the first time. We went to Hakaniemi Asian market and found all the ingredients we needed for preparing wok. We made chicken-broccoli-carrot-bamboo wok and it was so delicious I forgot to take pictures before my plate wasn't empty. Well heres a picture from the ingredients at last.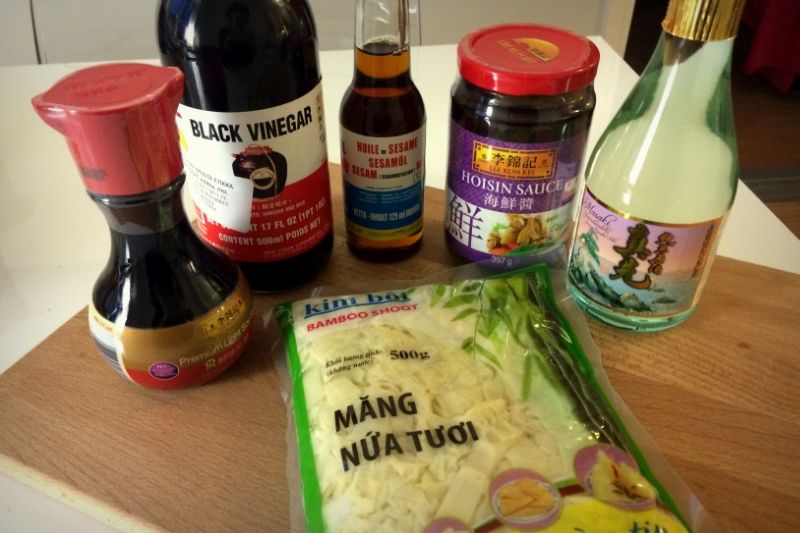 Fortune cookiet piritää aina päivää!
☯
Fortune cookies always cheer up!
☯