Oon haaveillut tästä aarteesta siitä asti, kun ekaa kertaa tiemme kohtasivat Ikeassa. Usein selailin kuvia pöydästä Pintetestissä ja Instagrammissa ja joka kuukausi pelkäsin, että tuote loppuu Ikean valikoimasta. Unelmista tuli totta jouluna, kun Sami osti meikkipöydän mulle joululahjaksi!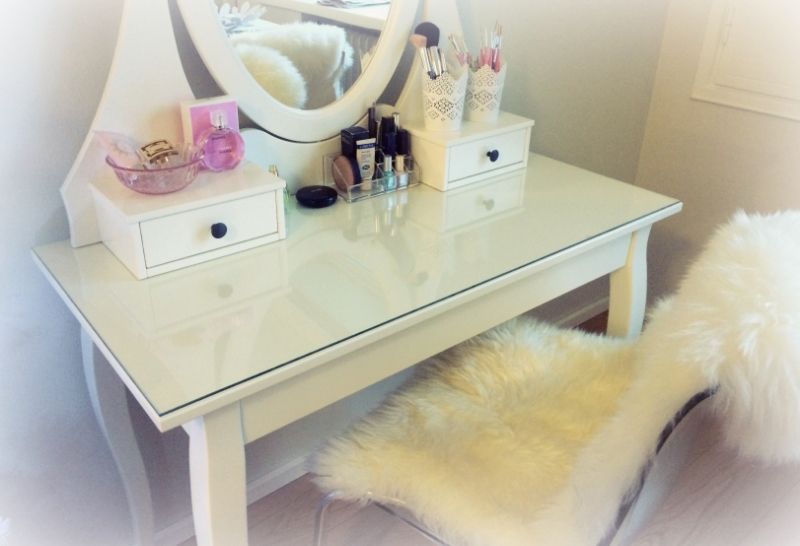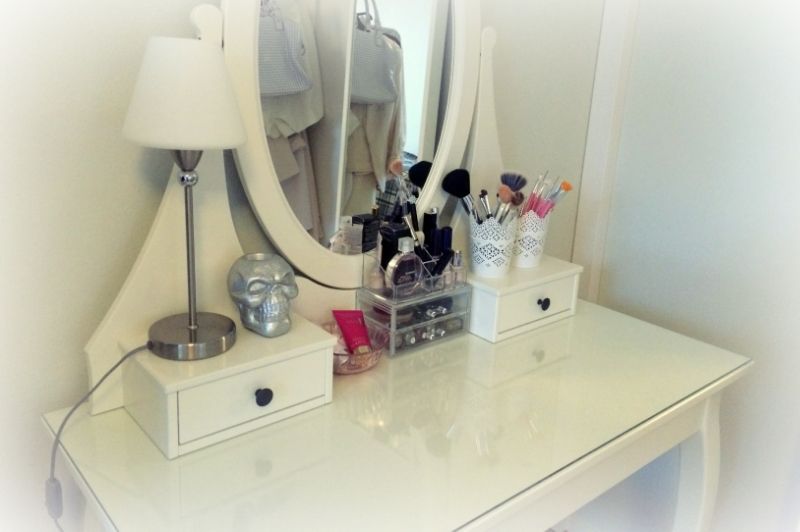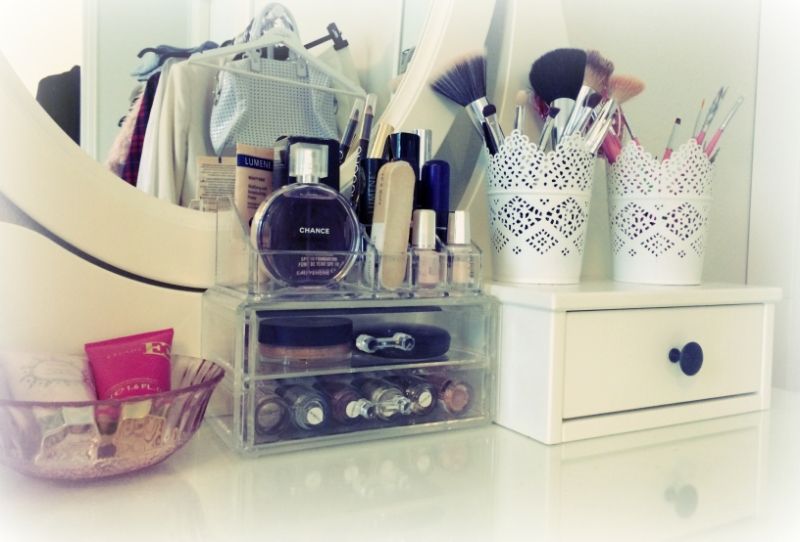 Pöydän kahden päällä olevan lokerikon lisäksi pöydän alta löytyy vielä yksi melko tilava vedettävä laatikko, jonne mahtuu kätevästi lisää meikkejä.
Valkoiset purkit, joissa on meikkisiveltimiä ovat Ikeasta ja akryyliset lokerikoit löytyivät Jyskistä, mutta eBaystä löytyy myös hyvä valikoima eri mallisia akryylisiä lokerikkoja.
Mitäs pidätte?

♥♥♥


I've been dreaming on this dressing table since I saw it from the first time in Ikea. I used to search pictures of this table from Pinterest and Instagram and every month I was afraid Ikea stops selling this table. My dreams came true when my boyfriend bought the dressing table to me as a Christmas present!
Hemnes dressing table has two lockers on the top but also one big box under the class table which is useful to storage your make up products. White jars are from Ikea and acrylic boxes from Jysk (there's a lot of different shapes and models on eBay aswell).
What do you think?

♥♥♥